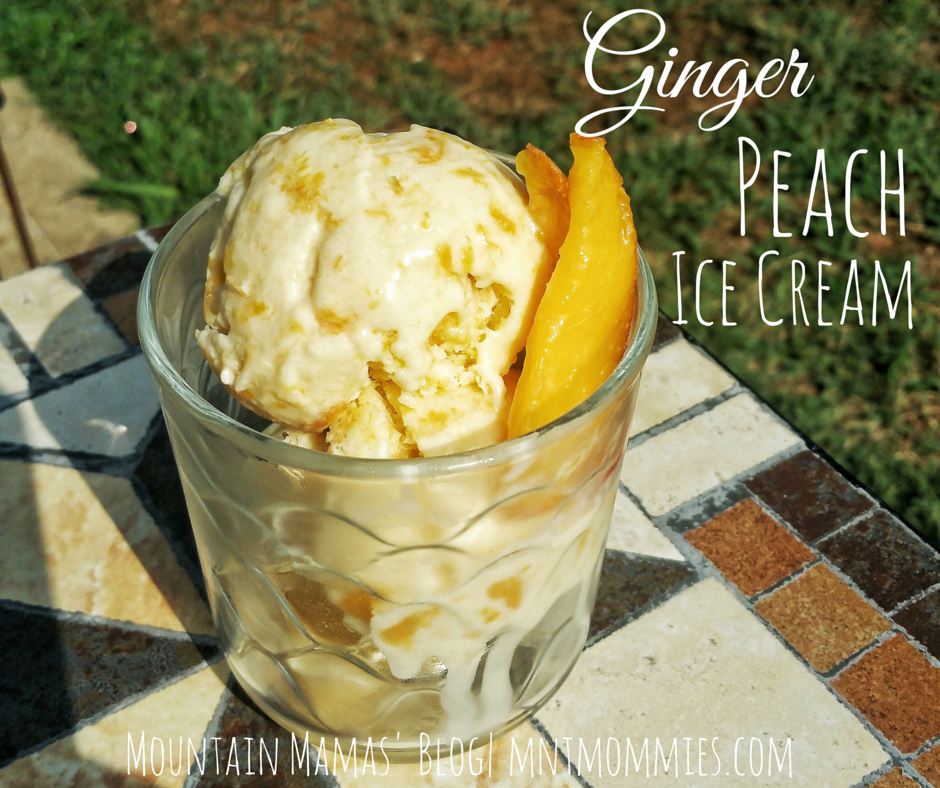 Peaches are HERE!!!!! Y'all I am so stinkin' excited! Peaches are my absolute favorite fruit and when they are in season I go a bit crazy. Grilled peaches, peach salad, peach jam, peach preserves, peach cider, peach cobbler, peach pies, peach bread, peach muffins, peach tarts, peach sangria, peach margaritas, and of course peach ice cream!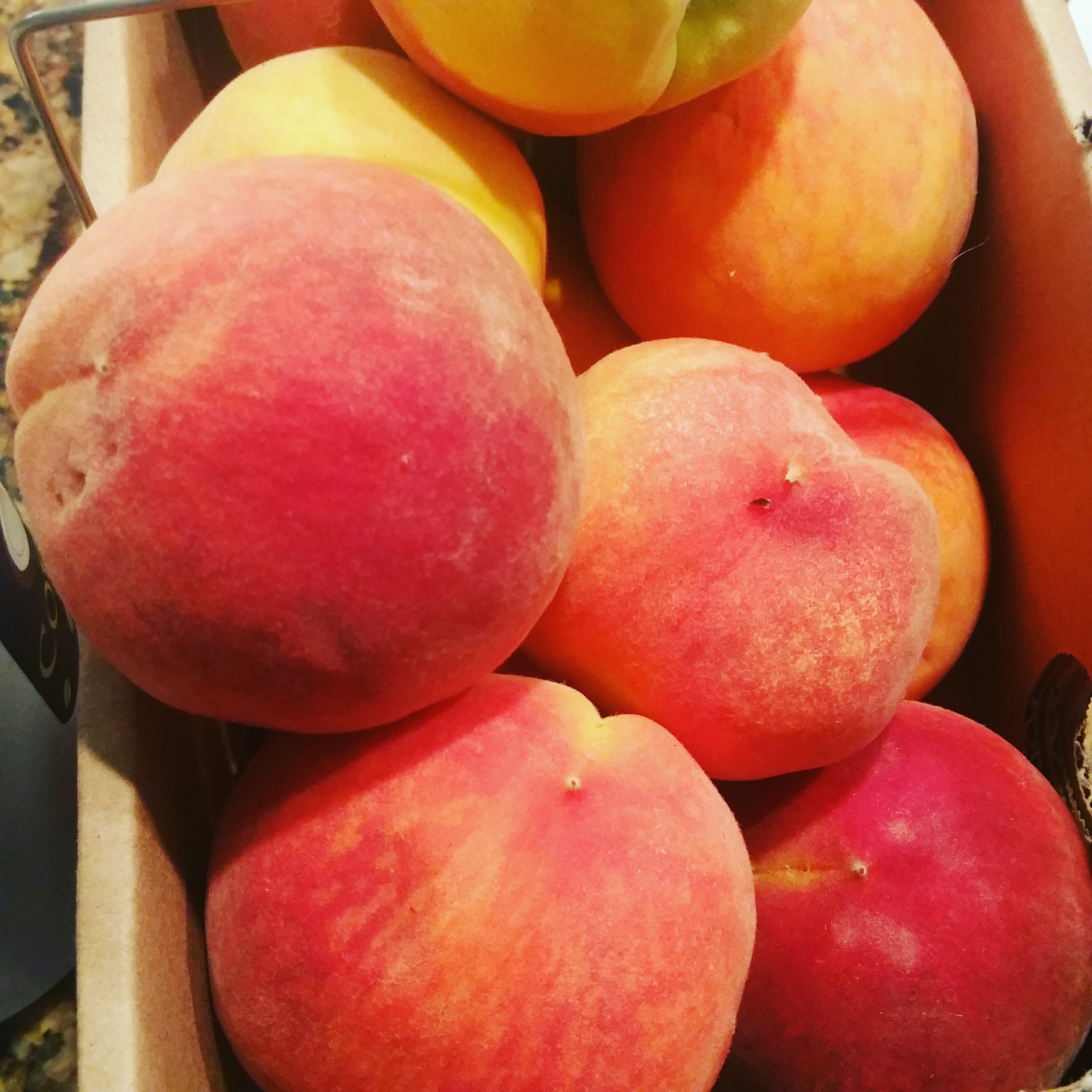 We just got our first peaches of the season from a local farm up in the mountains. It is always so much fun to go up and look at all the yummy produce in season and see the animals and sample a few delicious homemade breads and jams. The twins love it too!
When we got home with our fresh peach bounty I knew I wanted to make something cool and refreshing from them since it has been well over 100 degrees for the past few days. Now this ice cream is not lite or diet. When I make ice cream it is full fat, creamy, deliciousness! And if I eat to much I'll just step outside in natures sauna and sweat off a few pounds.
Many essential oils are full of synthetic chemicals and are not safe for consumption. That is why I choose to only use Young Living Essential Oils for their quality and purity. Find out how to save 24% on all your oily purchases!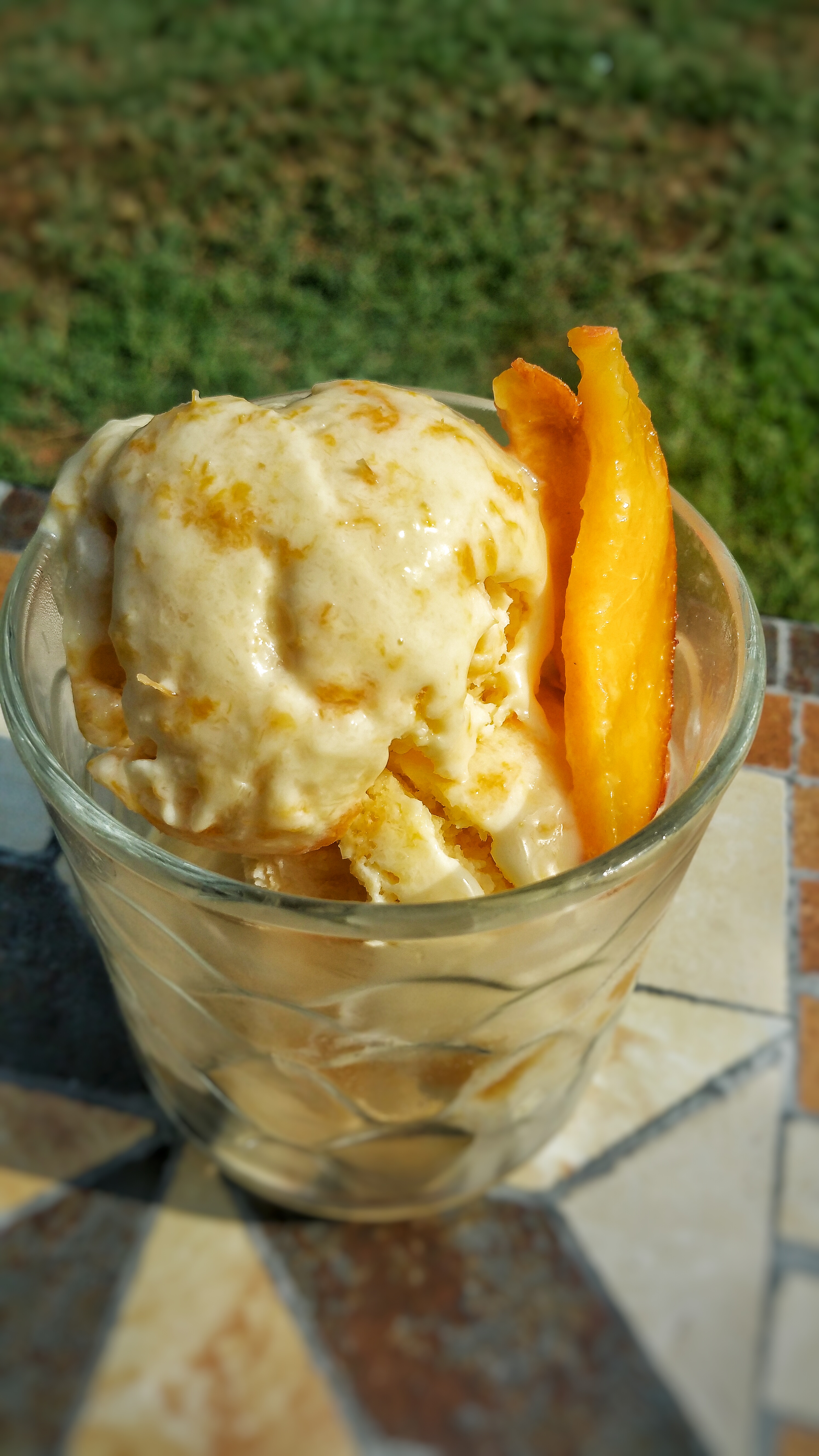 Ginger Peach Ice Cream
2016-07-07 05:11:38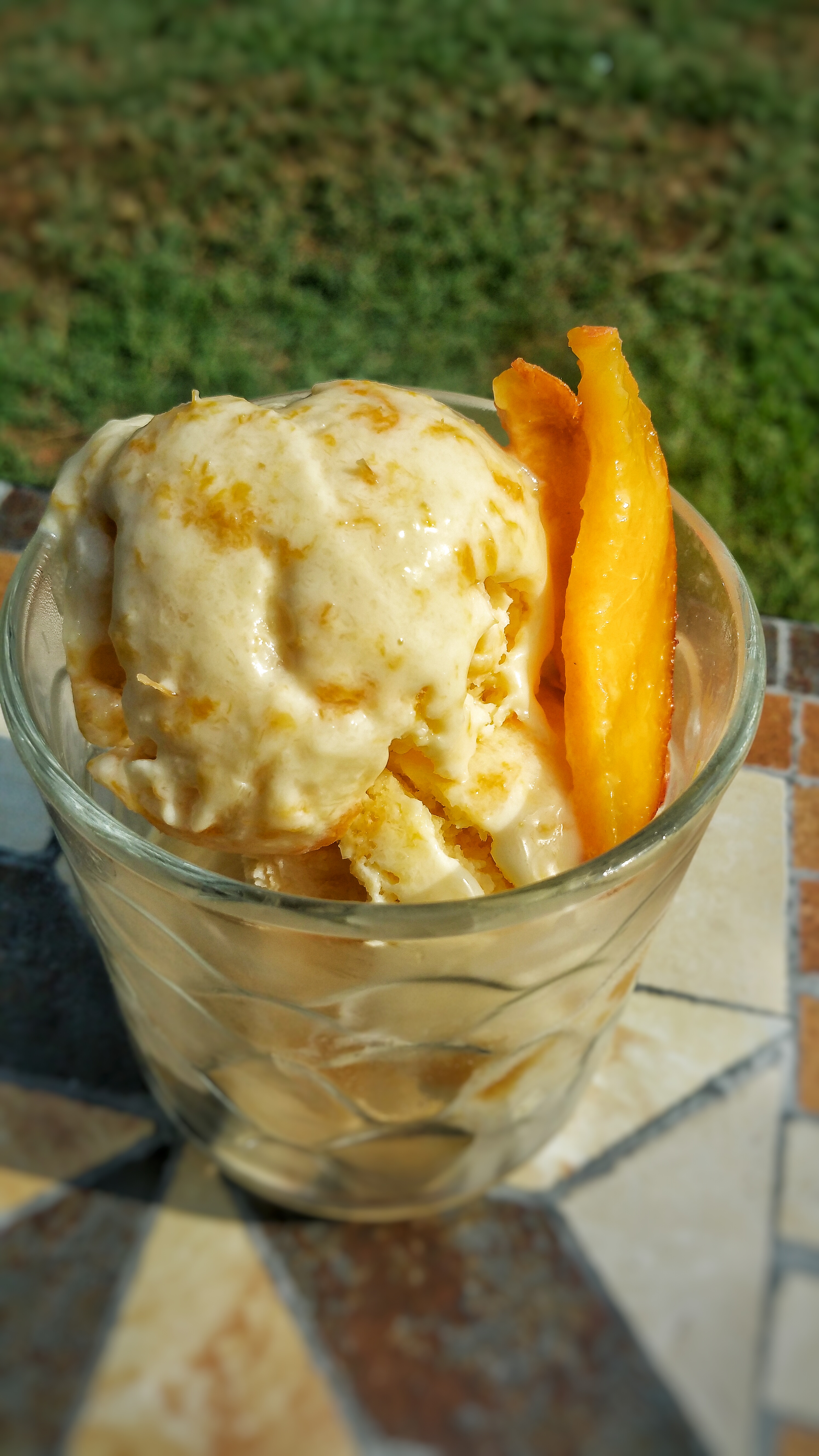 For The Ice Cream Base
4 Large Egg Yolks
2/3 Cup of Sugar
1 1/2 Cups Whole Milk
1 Teaspoon Vanilla
1 1/2 Cups Heavy Cream
3 drops Ginger Vitality Essential Oil
For The Peach Puree
1 1/2 cups diced peaches
1 table spoon brown sugar
For the Ice Cream Base
Whisk the yolks and sugar together until they are a pale yellow color.
In a sauce pan warm the milk on the stove over medium heat until it reaches a simmer then remove from heat.
Temper the eggs by slowly ladling 2-3 spoonfuls of warmed milk onto the egg and sugar mixture while whisking constantly.
Pour the tempered egg mixture into the saucepan of warmed milk.
Put the saucepan on low heat and stir constantly until the ice cream base has thickened enough to coat the back of your spoon or spatula.
Strain the base into a bowl.
Add the heavy cream to the ice cream base and stir.
Add 3 drops of ginger vitality essential oil and stir.
Cover and refrigerate 3 hours or overnight.
For the Peach Puree
Add the diced peaches and sugar to a sauce pan.
Turn on low and cook until heated through and very soft.
I like my peaches to be chunky so I just mash them up with a fork. If you want a completely smooth puree then use a hand blender or throw it in your regular blender and puree until smooth and chunk free.
To Make The Ice Cream
Transfer the base to your ice cream machine and follow it's instructions.
When the ice cream has almost reached soft serve consistency (usually 10-15 minutes) add in the peach puree.
When ice cream is the consistency of soft serve scoop it into a container and press a piece of wax paper against the surface to prevent ice crystals from forming and freeze until solid; about 4 hours.
Mountain Mamas' Blog http://2momsnaturalskincare.com/