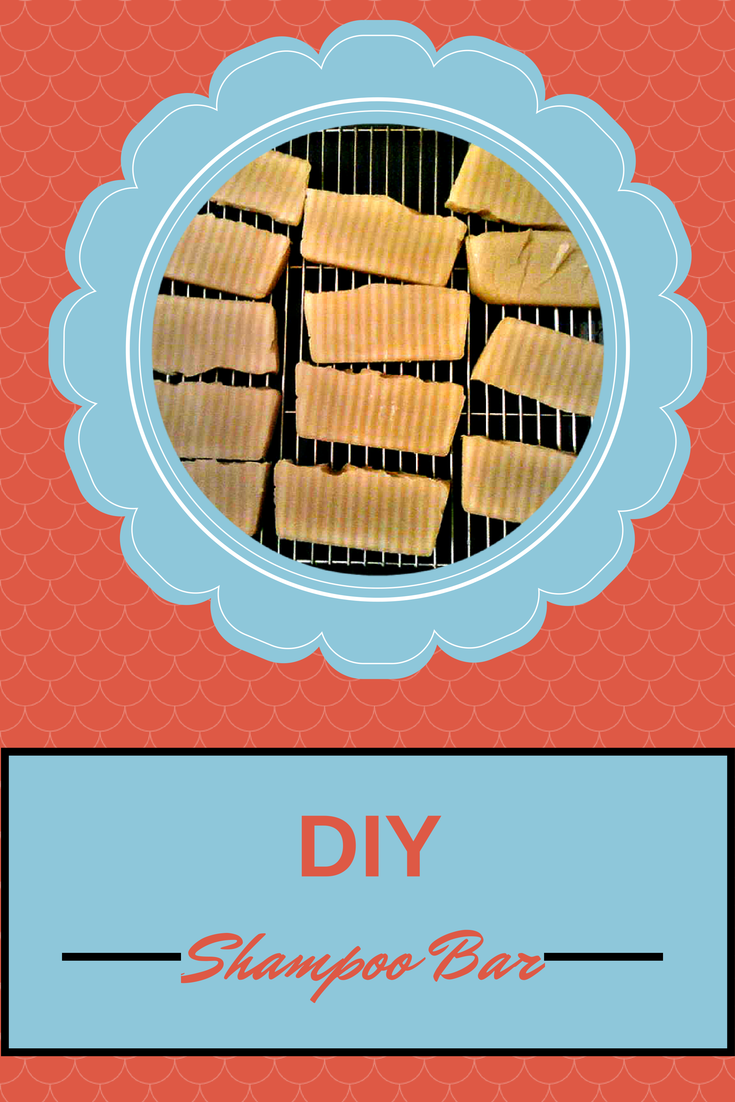 Alright ya'll this is a request from Erin from over at Home & Grace. She did a great post about the no-poo method to wash your hair. Sometimes though that just doesn't get out all the goop and nasties, especially if you have had a long, hot, hard, messy day outside. So I said I would share my Shampoo bar recipe. Please note this is not a soap making tutorial this is just a recipe.
To find out more about soap making go here and here.
Now you can add essential oils based on their scent or what they do for your hair.
Dry Flaky Scalp: Rosemary, Lavender, Peppermint, Chamomile, & Tea Tree
To Add Shine: Rosemary, Ylang Ylang, Frankincense, & Lavender
Hair Growth: Ylang Ylang, Lavender, Rosemary, Roman Chamomile, Geranium, & Sage
For Normal Hair: Lavender, Rosemary, Cedarwood, & Thyme
For Oily Hair: Rosemary, Peppermint, Lemon, Lavender, & Cypress
Damaged Hair: Rosemary, Cedarwood, Sandalwood, Ylang Ylang, & Geranium
Make sure you use quality essential oils that are free from chemicals. I use Young Living Essential Oils, you can find out more about them here and how to save 24% on all your oily purchases.
Ingredients:
2 oz Beeswax
6 oz Coconut Oil
15 oz Olive Oil
3 0z Jojoba Oil
4 oz Sweet Almond Oil
.5 oz Essential Oils added at trace
Frozen/Slushy Light Coconut Milk (in place of water)
You'll notice that I did not include the amount of lye or coconut milk, that is because it is good soaping practice to ALWAYS run every soap you plan on making through a Lye Calculator. Even if you already have the amounts you still need to run it through a lye calculator because there could have been a mistake.
When running this recipe through a lye calculator you need to decide on the amount of superfat (what is superfat?) you want I do mine at 7% usually, but it depends on your hair type, you may need to make a few batches and see what works best for you.
Okay, now that I am done with that, I will give you basic instructions for making this soap. Melt your oils. While they are melting take your frozen/slushy coconut milk and add a little bit of lye to it at a time making sure it does not over heat and cause the coconut milk to burn. Remember to always add lye to your liquid, never add liquid to lye it could cause a bubbly lye volcano of doom! Once you have finished incorporating your lye into the coconut milk continue like you would making any other soap using either the hot process or cold process method.
Essential Oils: Choose whatever you like either for scent or their properties. Two combinations that I always like are Lavender & Tea Tree and Rosemary & Mint.
After you use your shampoo bar you may want to do an Apple Cider Vinegar rinse to condition your hair, just add 1 tablespoon ACV to one cup water and squirt or pour over your hair and then rinse it out. You can also do a conditioning masque or hot oil hair treatment before you hop in the shower to condition your hair.
If you try this recipe or have a shampoo bar recipe that you really like let me know! If you have any questions about this recipe feel free to ask in the comments.
If you have never used shampoo bars before Sherri at Overthrow Martha has a great post about them.