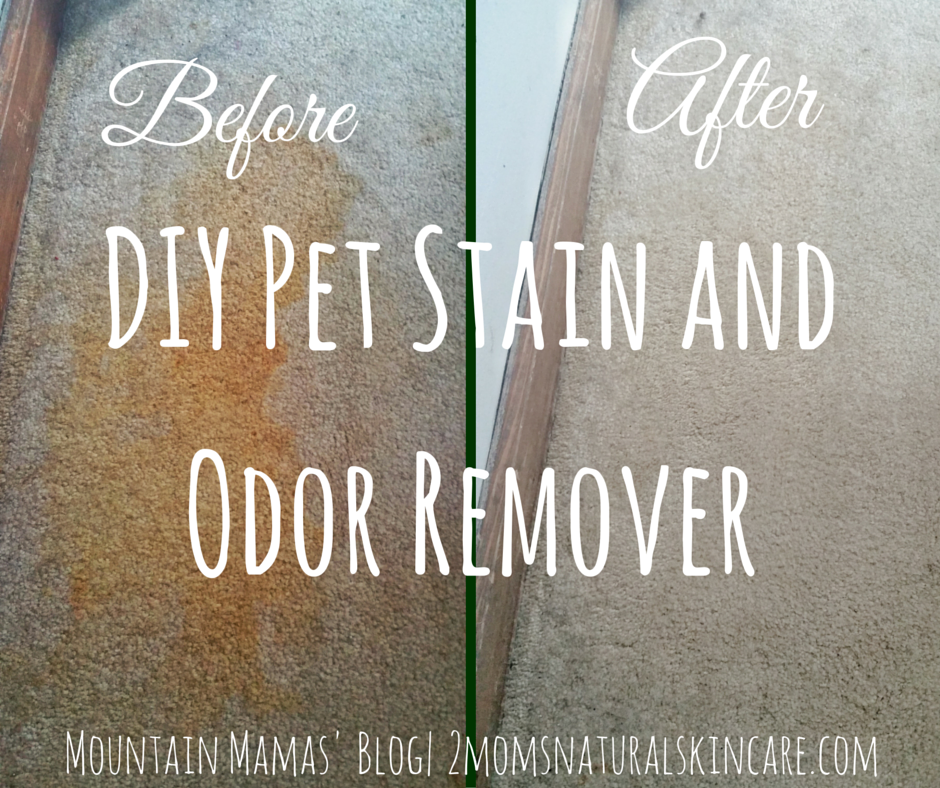 Being the animal lover I am, with three cats, two dogs, a horse, and some future chickens, I'm forever cleaning up animal messes. Most of the commercial pet cleaners you can buy are full of all kinds of chemicals and greatly contribute to indoor air pollution.
These chemicals hurt not only us, but our pets as well. In a study conducted by the EWG 'Dogs and cats were contaminated with 48 of 70 industrial chemicals tested, including 43 chemicals at levels higher than those typically found in people' (study summary here). So we know these chemicals do bad things to our bodies, what might they be doing to our pets? They are smaller, have a shorter life span, and have a higher concentration of these chemicals! If this is a concern for you there might be two potential options to consider when cleaning the carpets. One could be to enquire when looking for Charleston carpet cleaning or carpet cleaning in your local area, to see if they offer less chemical-heavy options, that are safe for dogs and cats. Or you could use a natural carpet cleaner if the first option was not suitable. But there is no natural pet stain and odor remover that gets everything out like the chemicals right? RIGHT?!?!?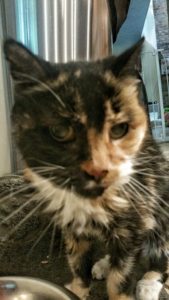 Well, thanks to this pretty old lady cat, I have had plenty of experience testing out natural cleaners and my favorite has been this DIY recipe. Pumpkin Pie had a very bad hip injury before I rescued her and has a hard time feeling the urge to go. Usually by the time she starts making her way to the litter box it is already too late. So I am left with lots of cat messes. If you have ever dealt with cat urine you know the smell is awful and almost impossible to get out but this cleaner has done the trick every time! If you don't have the time to do this yourself or you have a serious stain problem then perhaps using a carpet cleaning service would be the right choice for you, but if not check out this awesome, natural stain remover recipe!
So without further ado here is my AWESOME
DIY Pet Stain and Odor Remover
Directions:
Pour the vinegar and water into your glass spray bottle.

Drop your essential oils into your teaspoon of salt then add it to the bottle.

Put the lid or spray nozzle on and shake.
***I re-purposed an old vinegar bottle and bought a spray nozzle to use. If you do not have an old bottle to reuse you can buy a glass spray bottle here. You must use a glass bottle because citrus essential oils break down plastic.
To Use:
Soak up as much of the mess as possible before using.

Shake bottle and then spray area.

Let sit 5-10 minutes.

Then blot up the excess and let it dry.
If the stain is set in:
Sprinkle baking soda over the stain.
Rub into the carpet and let it sit for 10 minutes.
Spray your cleaning mixture onto the stain and baking soda.
Let it fizz and bubble away once it stops blot and spray again.
Repeat this process until when you spray there is no longer any more fizzing or bubbling.
Spray one more time and wait 10 minutes then blot and let it dry.
The Test
I even tested out this awesome spray on a stubborn set in urine stain for you! Old Lady Cat Pumpkin always realizes she needs to go to the bathroom when she is at the top of the stairs. I have been keeping a puppy pad there for her, because when she has to go it is immediate, right now, can't go another step. So for the love of this blog and y'all, my awesome readers, I removed the puppy pad and let her go on the landing. And then I let it sit….for an entire week! No blotting, no cleaning, no treatment of any kind. I let it sit and sink in there, reaaal deep, and made my whole house smell like cat pee. The things I do for y'all! 🙂
Then I cleaned it using my set in protocol and it came out and now you'd never know it was there! Don't take my word for it though, check out the pictures at the top of this page!