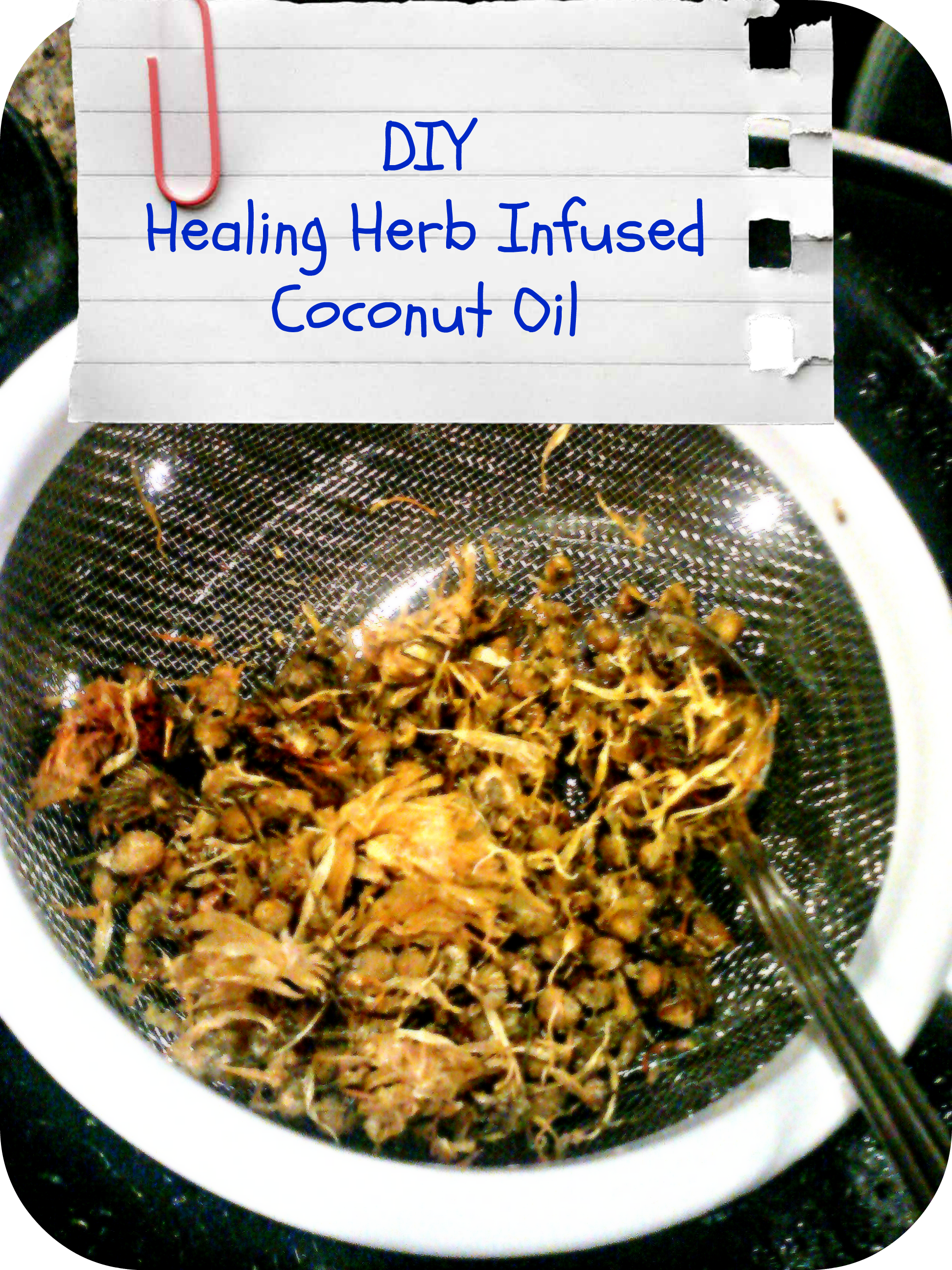 So yesterday I told ya'll all about my horrible experience with anti-bacterial soap now I am going to tell you about how I made a nice soothing, healing oil to help heal my hands.
What You Need:
1/2 cup Coconut Oil
1 tablespoon Chamomile
1 Tablespoon Calendual
1/2 Tablespoon Comfrey
Directions:
Put all the ingredients in a double boiler and turn it on low. Let it steep for at least an hour or as long as 24 hours so that the coconut oil now smells like the herbs. You could also do a larger batch of this in a crock pot. Use a mesh strainer and drain the oil from the herbs into a jar or your container of choice.
To use you can apply this directly to your skin. You can also mix this infused oil with many things like lotions, creams, hot oil hair treatments, etc.
For my burns I took a bit of the coconut oil and mixed in some honey then applied the mixture to my hands.