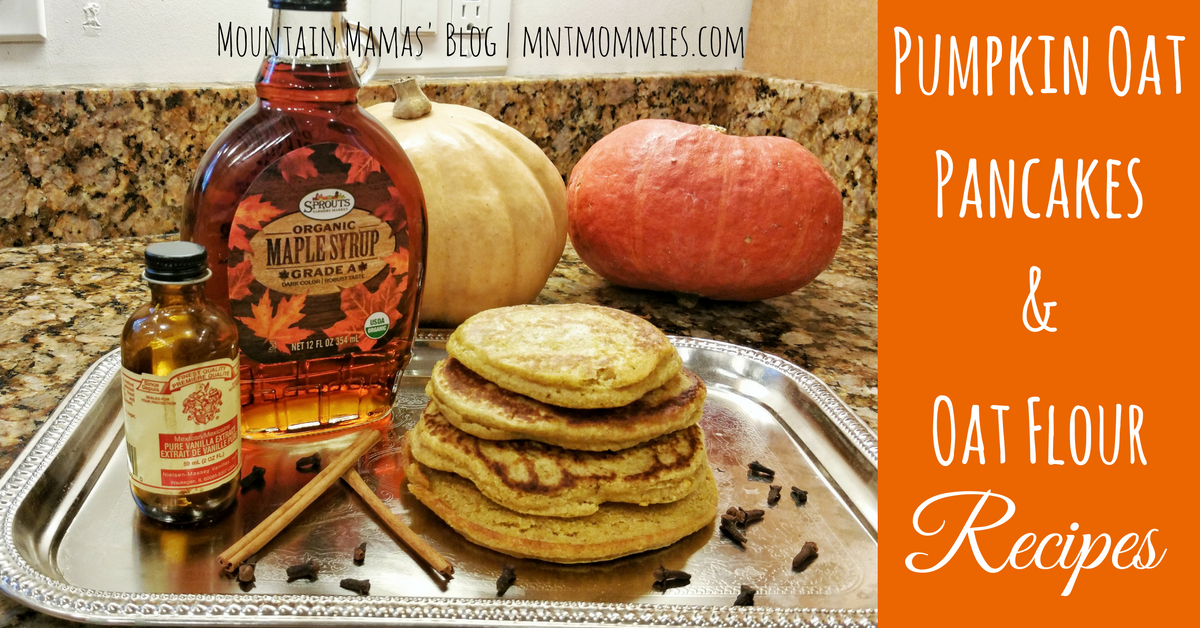 My last post was my supper yummy Homemade Pumpkin Puree recipe and now I am going to share with you one of my absolute favorite things to make with it…PUMPKIN OAT PANCAKES!!!!
These are seriously scrumptious! My kiddos and husband eat them as fast as they come off the griddle.
Not only do they taste ah-mazing they are also a bit healthier than regular wheat flour pancakes. In 1/3 cup regular white wheat flour there 1.32 grams fiber and 3.96 grams of protein. In 1/3 cup of oat flour there are 4 grams of fiber, and 7 grams of protein. So, much more fiber and protein, which is great for growing babies and a long day of working with horses!
Now you can buy oat flour already ground, but it is a bit more expensive. On Thrive Market the cost of Bob's Red Mill Oat Flour 22 oz. is $4.45 or 20¢ an ounce. A bag of Bob's Red Mill Rolled Oats 32 oz. is $3.95 or 12¢ an ounce. Over time that adds up, especially with the amount of oat flour we use in my house. Besides making out flour is super duper easy and it only takes a few minutes!
All you do is add a few cups of rolled oats to your blender. I have my super-de-duper Vitamix.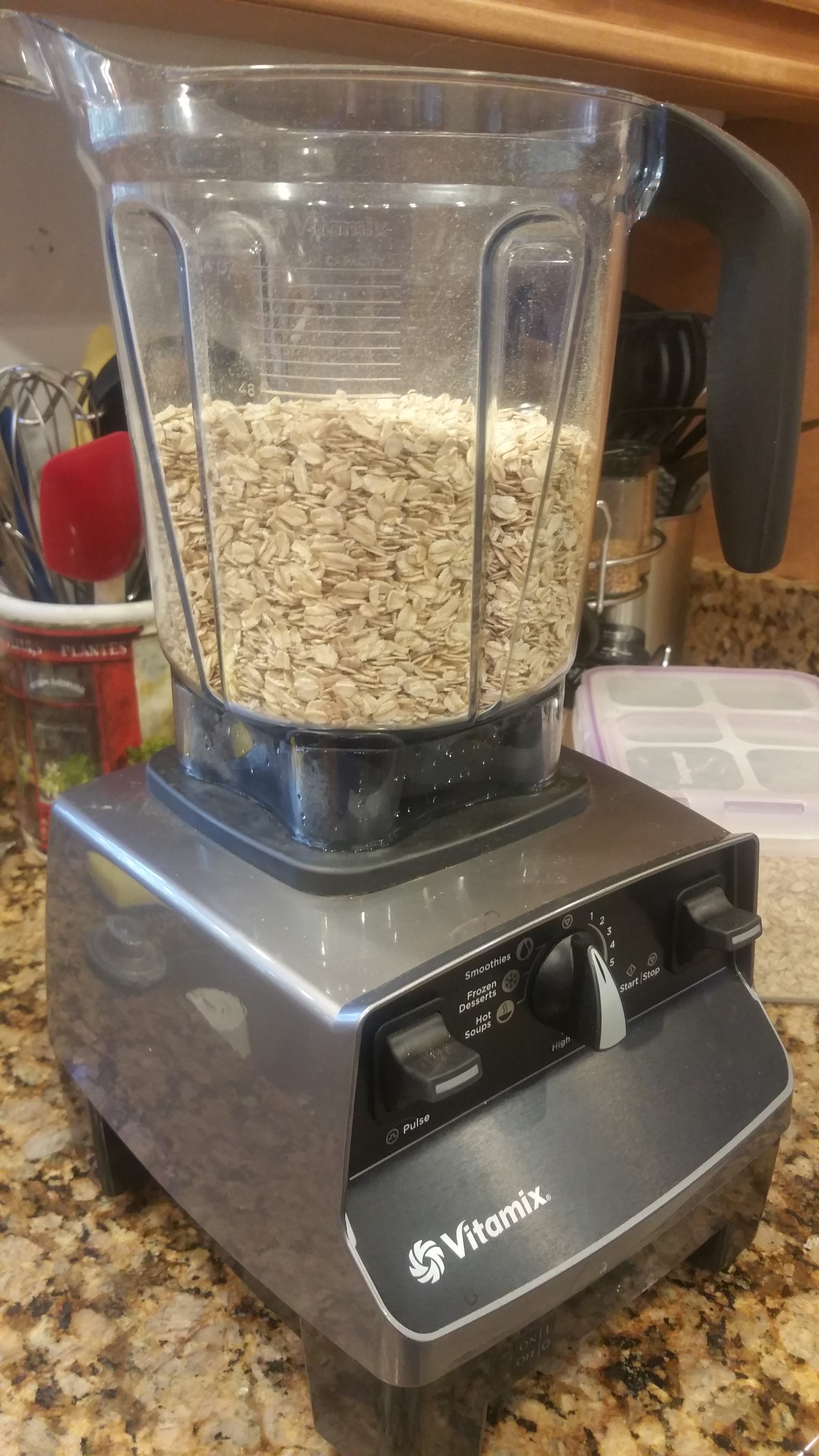 Then blend for 60 seconds until BAM! You now have a fine oat powder!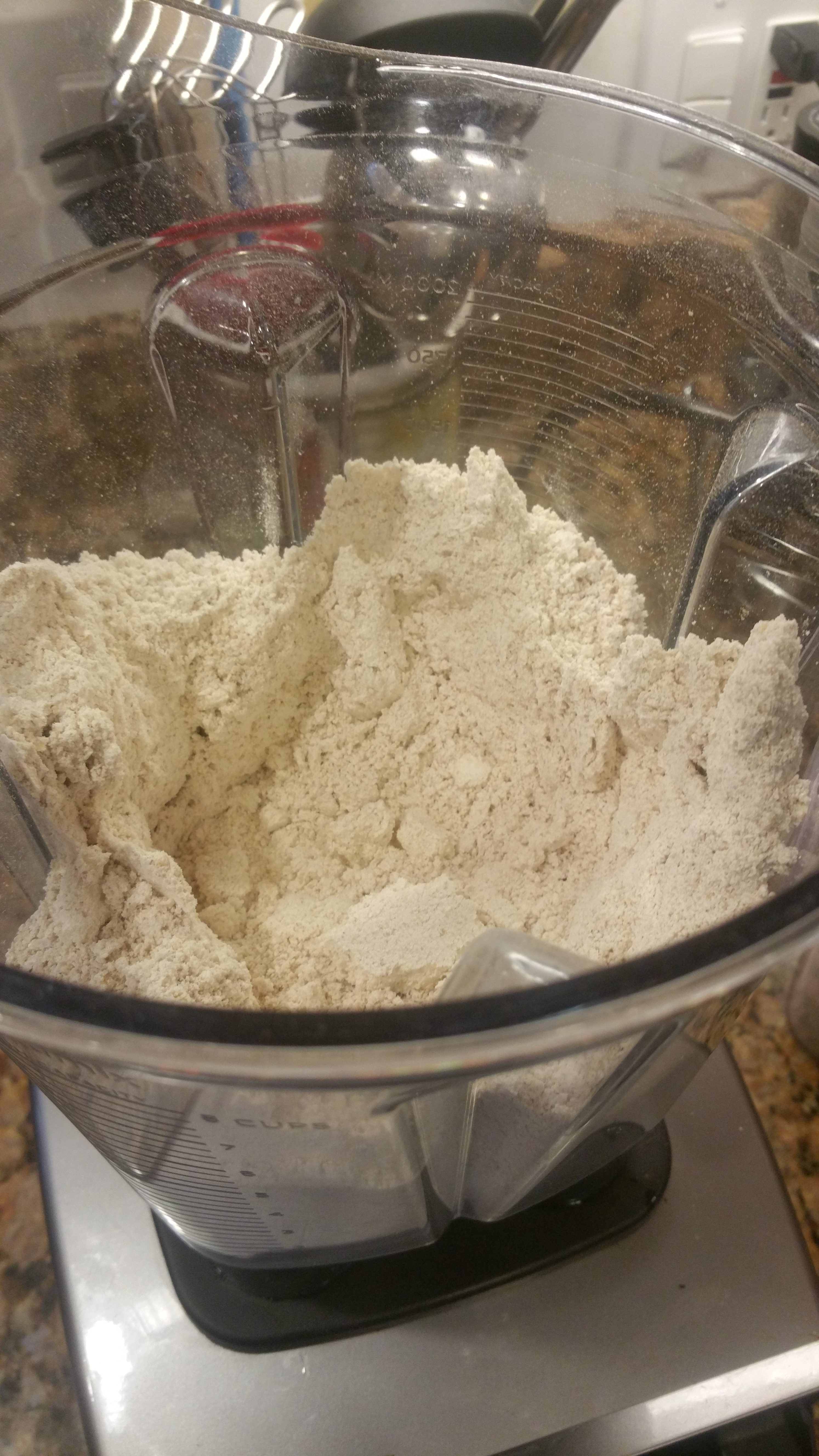 Pumpkin Oat Pancakes
2016-12-09 09:08:01
Serves 4
Ingredients
1 1/2 Cups Milk of Choice
1 Cup Pumpkin Puree
2 Eggs
2 Tablespoons Vegetable Oil
2 Oat Flour Sifted
3 Tablespoons Sugar (brown sugar is super yummy)
2 Teaspoons Baking Powder
1 Teaspoon Baking Soda
1 Teaspoon Allspice
1 Teaspoon Ground Cinnamon
1/2 Teaspoon Cloves
1/2 Teaspoon Salt
1/4 Teaspoon Nutmeg
Instructions
In a bowl mix together pumpkin, milk, eggs, and oil.
In a separate bowl combine the remaining ingredients.
Stir the pumpkin mixture into the dry ingredients until just combined.
Heat a frying pan or griddle in medium-high heat and lightly oil or coat with butter.
Scoop 1/4 cup batter onto griddle and cook until you see bubbles and flip.
Cook until browned on both sides.
Mountain Mamas' Blog http://2momsnaturalskincare.com/