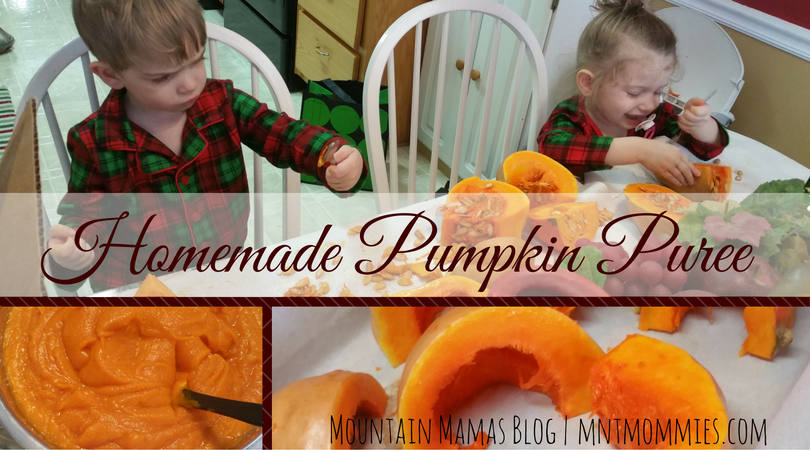 Guess what you guys??? I made my very own pumpkin puree for my Thanksgiving pumpkin pie and chocolate pumpkin spice cake and it was absolutely delicious! Wanna know something really crazy tough?
There was absolutely NO pumpkin in my puree, I repeat NO PUMPKIN. Yep, you heard me right, most canned pumpkin from the store does not contain any pumpkin either. Usually it is a blend of sweet squashes. I think it just ended up being called pumpkin because they are so iconic to the season. Most pumpkins actually have very little flavor or sweetness even the ones specifically for baking.
So what did I use in my puree? I used some gorgeous red kuri squash and a tan pumpkin shaped seminole squash. I grew the red kuri squash in my garden this year specifically for my holiday baking and I lucked upon the seminole squash in a co-op box that I am a part of.
I cooked some of the seminole squash before puree making just to see what it tasted like and h00-boy, lemme tell you that was some sweeeet squash. It was completely devoured in no time at all. So I made sure to save some seeds so I can grow my own next year and for all the years to come!
How to Make Pumpkin Puree
First I chopped up all of my squash and set up my little helpers to de-seed them. Not only is this a great way to help me get work done this is also super fun sensory play for kiddos!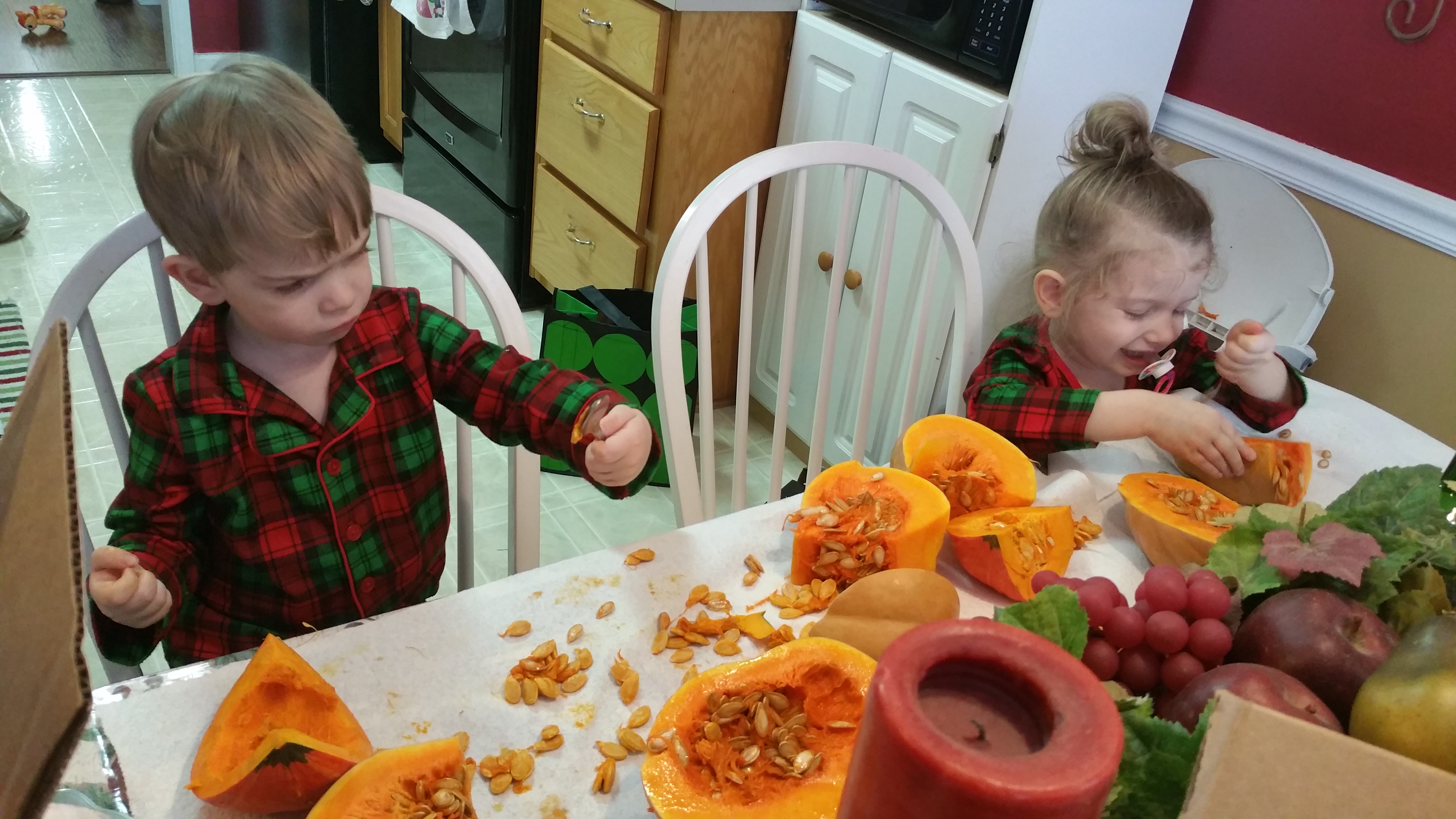 Then I roasted them in the oven at 400 degrees. About 45 minutes or until a fork or knife went easily through.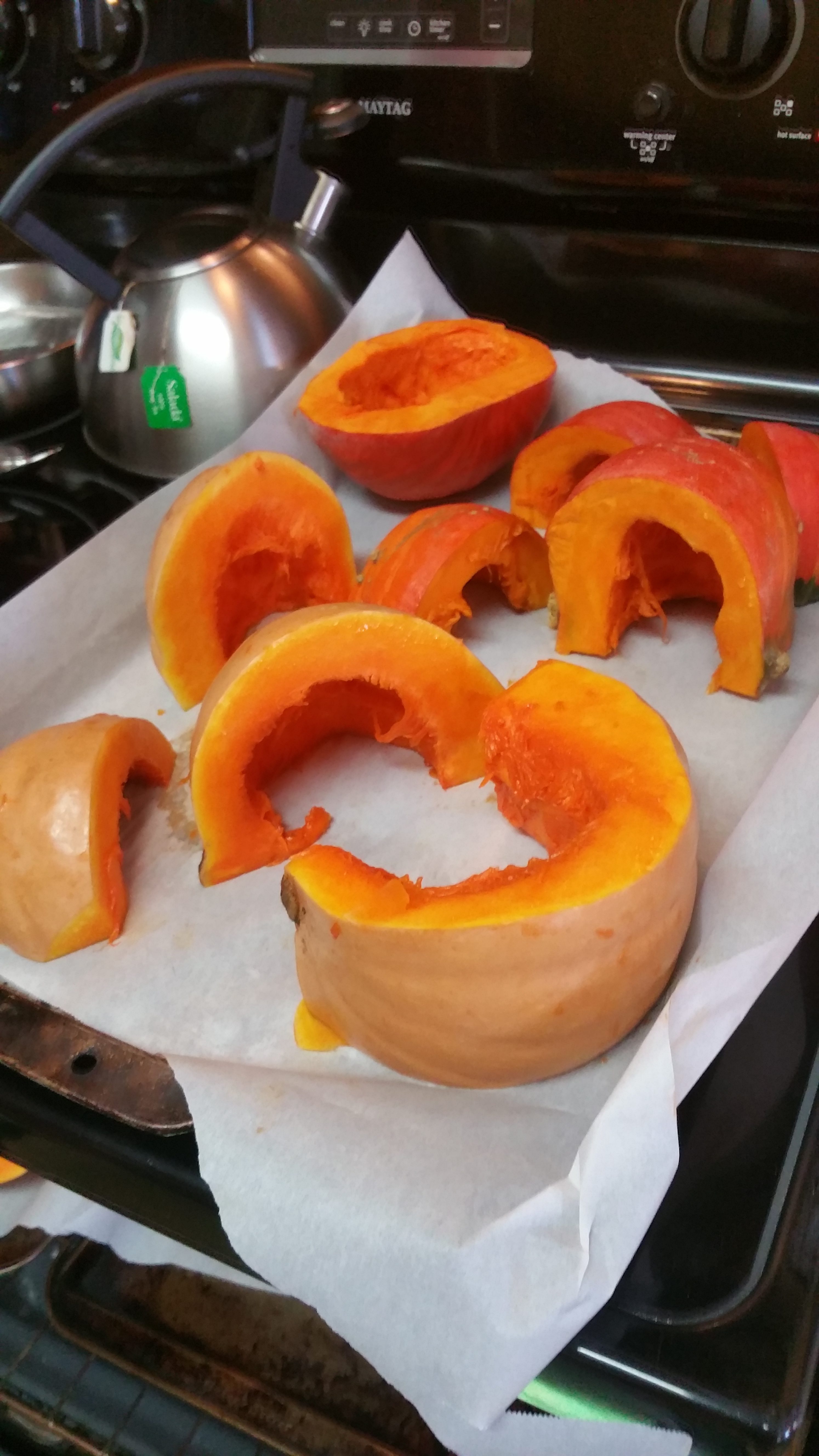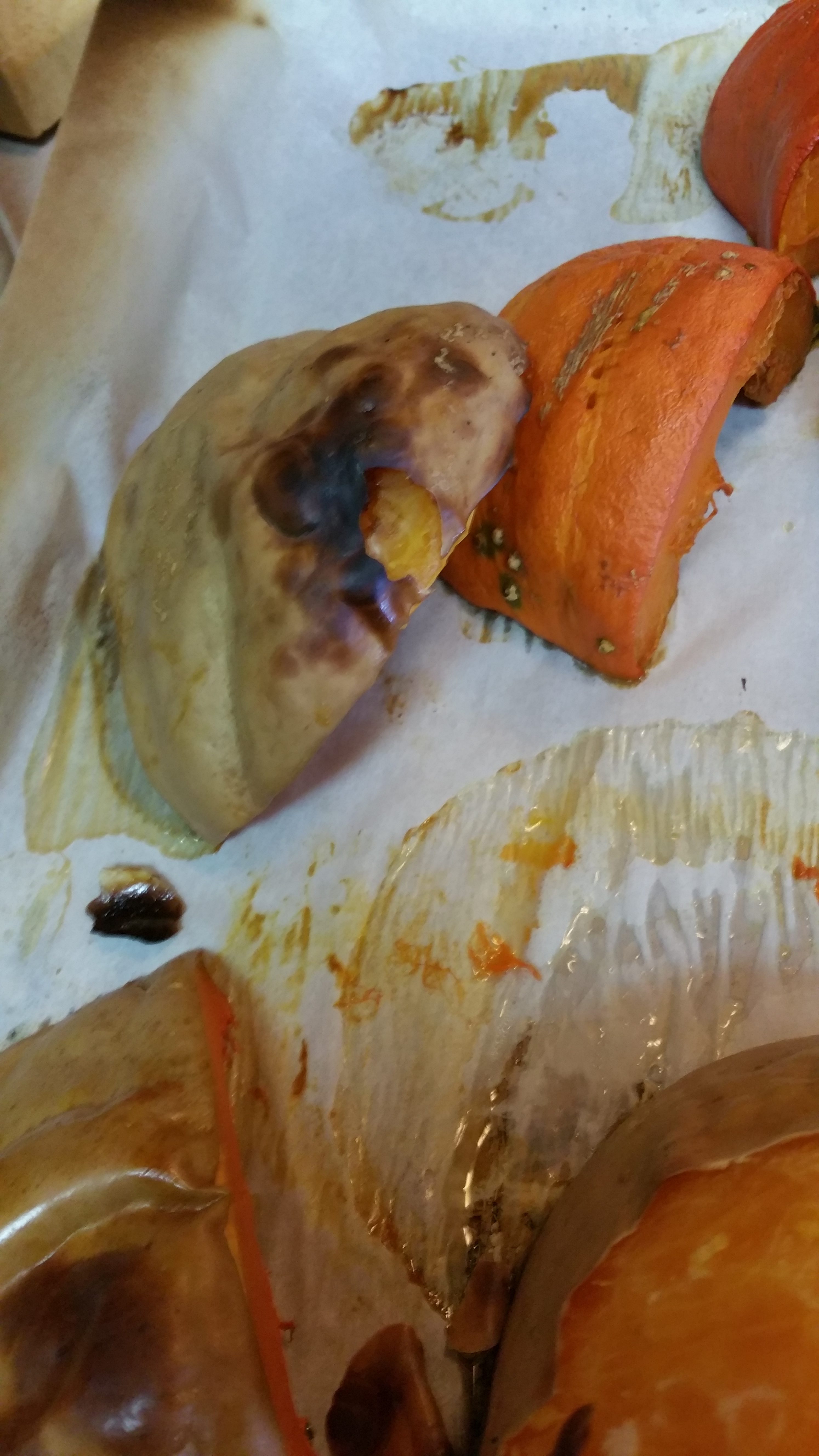 Then I let them cool and peeled off all the skins. Next I gave them a whir in my super-duper amazing Vitamix blender (you can use a food processor too) with a little bit of water and voila, pumpkin puree!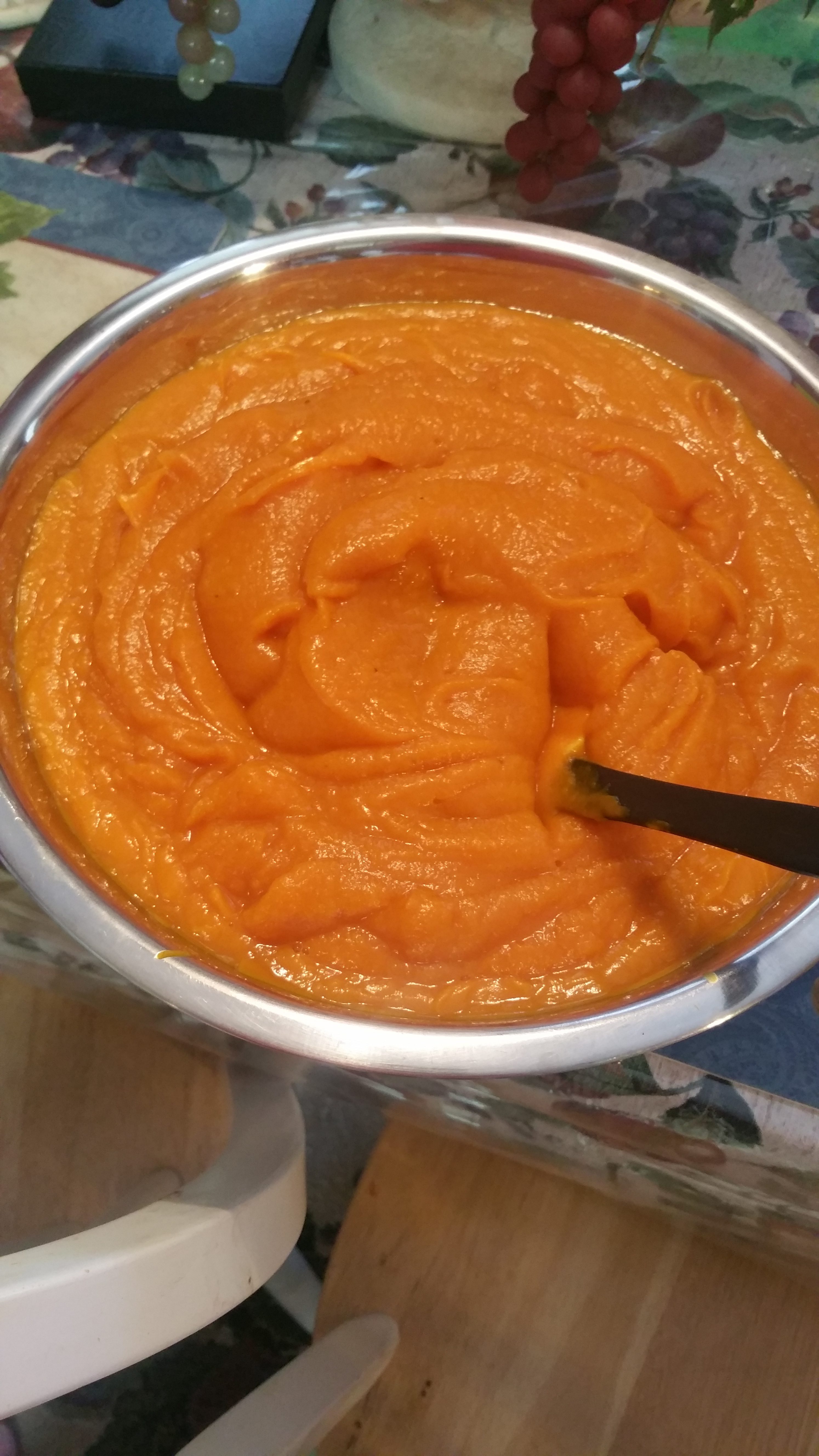 Pumpkin Puree FAQ
Q: How much squash will I need?
A: Well it all depends on how much puree you want. If you just need enough for 1 or 2 pies then I would do 2 squashes. Is that the plural of squash, it sounds funny…*runs to google*…Yep, it is. Or you can just use the word squash.
Q: What if I can't get red kuri, seminole, or other fancy sweet squashes?
A: Don't worry! Just use butternut squash, most grocery stores carry it year round and it is perfectly sweet and delicious!