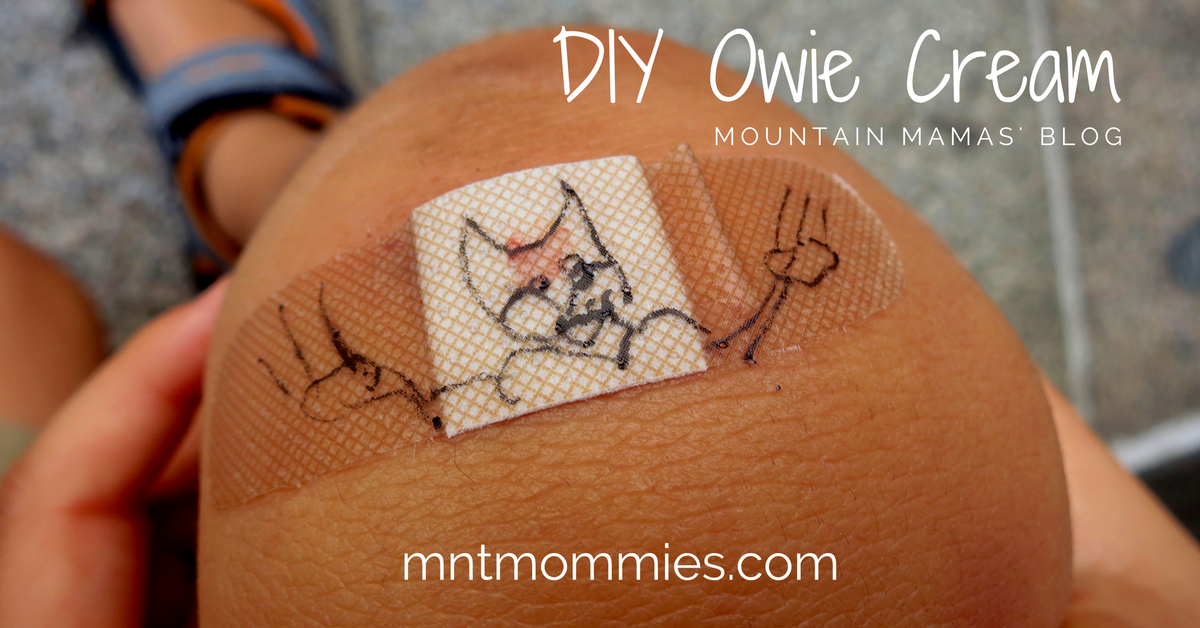 My twins are 3 now y'all! I cant't believe it, the time has just flown by. They had an awesome birthday surrounded by family and friends and lots of new Melissa & Doug toys.While they were running around and yelling at the top of their lungs celebrating my son just fell over mid-run, he didn't trip, just flopped on over like a pancake. Poor thing scraped up both his knees and the palms of his hand.
Accidents like that with twins and little kids happen waaaaaay more often than you might think. My kiddos are forever running around with cuts and skinned knees (I'm also rather accident prone but shhhhhh…….I just say it is only my kids). So I decided I needed some kind of natural DIY Owie Cream on hand to use.
This cream helps soothe boo-boos and helps support the bodies natural healing process.
DIY Owie Cream
1/4 Cup Tamanu Oil
1/4 Cup Almond Oil or Olive Oil
1/2 Cup Coconut Oil
3 Tablespoons Beeswax
1 Tablespoon Manuka Honey
6 drops each of Lavender Essential Oil, Frankincense Essential Oil, and Tea Tree Essential Oil
I use Young Living Essential Oils, you can find out more about them here and how to save 24% on all your oily purchases.
Directions
In a double boiler add the beeswax and melt.
Add the coconut oil, almond/olive oil, and tamanu oil.
Stir until coconut oil is melted.
Take off the heat and add the essential and honey.
Use a hand mixer and mix until combined and thickened slightly.
Pour into a container. (I like these cobalt glass jars, they come with a little spatula so you do not have to dip your fingers into the cream and get it dirty. Old baby food jars also work ;))
Apply to cleaned out boo boos!
Aaaand that is it! I have a couple of these stashed around my house and 1 in my car.
WARNING: this will melt in heat and leave a mess all over your car for you to clean up. If you keep it in your car make sure that you store it in a place where it will remain upright and not leak everywhere.