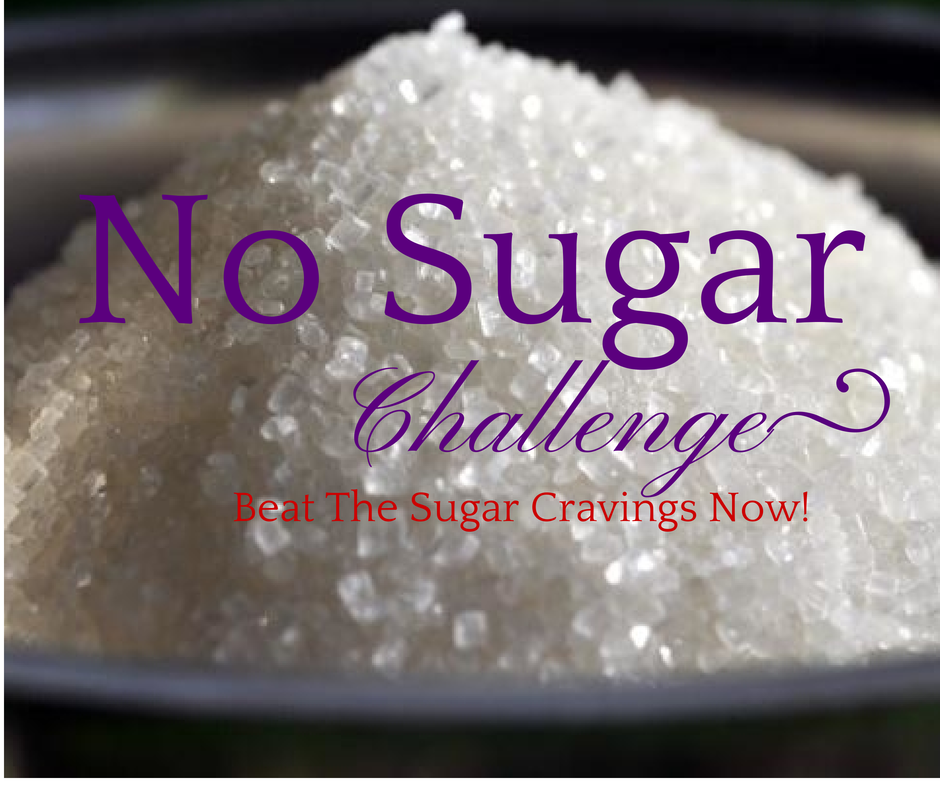 My husband is out of town for the next two weeks for his Annual Training with the National Guard. While he is away I have decided to undertake the no sugar challenge.
But why would you want to cut out all sugar?
Sugar is bad for your teeth.
High in fructose which is processed by the liver and can harm your liver.
Sugar can cause insulin resistance which can lead to metabolic syndrome and diabetes.
Sugar can be addictive because it releases dopamine in the brain.
There is much new evidence to show that sugar might be causing bad cholesterol not fats.
Sugar promotes inflammation.
Suppresses the immune system.
Will I cut out sugar forever?
No, as with all things I believe moderation is best. This two week no sugar challenge is to help retrain my palette and stop me from craving sugar so that I consume less in the future.
What does the challenge entail?
There are multiple no sugar challenges out there and I have combined a few of them to make up my own. So here is what I will be doing.
I will not be consuming any processed/refined sugar. This means I have to check labels because unnecessary sugar is in almost everything. Salad dressings, pasta sauce, many canned fruits and vegetables, bread, cereal, sports drinks, many fruit juices, ketchup, many dried fruits, and barbecue sauce, just to name a few, have added sugar.
I will be avoiding starchy foods. I am doing this because starch turns straight to sugar in the body. So no breads, rice, pasta, potatoes, corn, winter squashes, and limited to no grains like oatmeal. Many of the other no sugar challenges do not avoid these foods but I am as I want to retrain my palette and my body.
No added sweeteners of any kind. This means I will not be adding honey, maple syrup, stevia, etc. into any of my foods. I am doing this because I want to retrain my taste buds into not wanting the sweet. Avoiding sugar is all well and good but if you replace sugar with an alternative sweetener you are not helping to break the sweet addiction.
Foods high in good fats. To the average person this may seem like a horrible thing to do. We have been raised to fear and hate fats, in truth though they are actually very good for us. Not only are the fats good but they will actually help cut the sugar cravings and keep you fuller longer. Here are some of the good fats I will be sure to include in my diet; coconut oil, real grass fed butter, olive oil, and peanut oil. Some of the foods I will be including to get good fats are fish like salmon, beef, avocados, nuts, heavy cream, and bacon  (it's really a health food!).
Limited fruits and fruit juices. I love fruit and it is a wonderfully healthy and balanced way to enjoy natural sugars but as I am wanting to completely kick the sweet craving I want to intake as few sweet food items as possible.
Hopefully over the next few weeks I will crave sugars less and less and start to feel better (and maybe even loose some weight). You can keep up with my progress on my Facebook Page.
If you are interested in taking the no sugar challenge and would like someone to help support and encourage you just let me know and I will help coach you and make diet recommendations. Before undertaking the no sugar challenge you should talk to a qualified health care professional and/or a nutritionist.