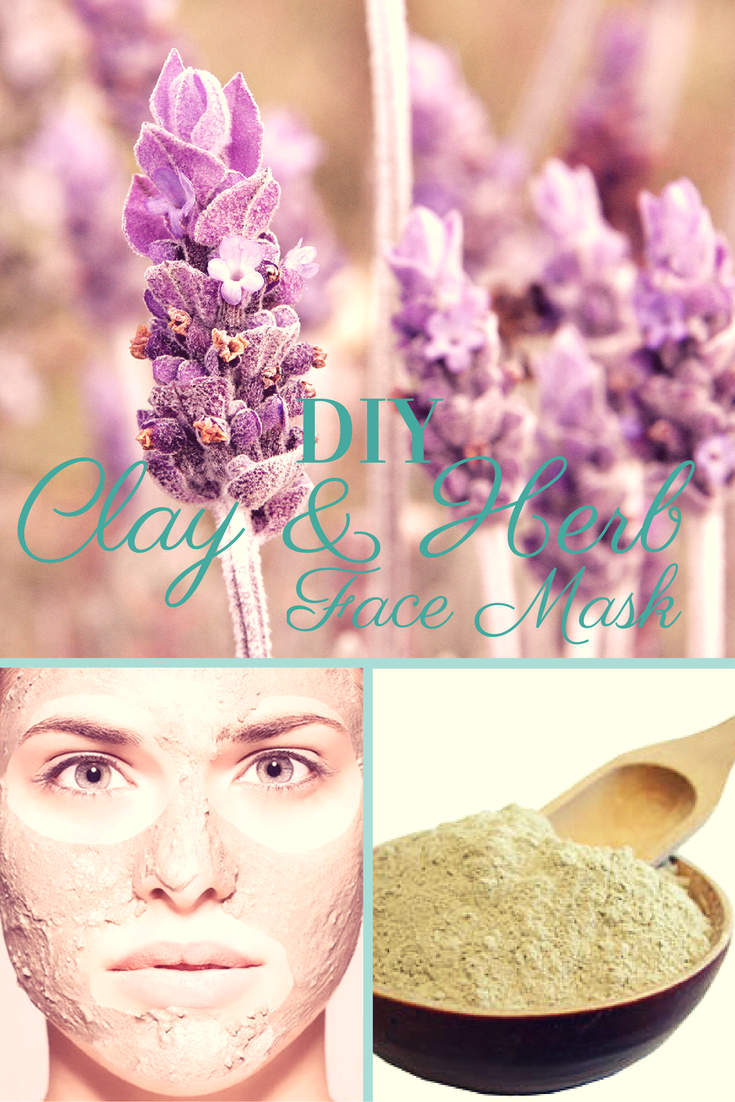 I use a face mask at least once a week. Everyone should. Bentonite clay is one of my favorite ingredients in a face mask.
So why do I love bentonite clay so much? Here is what Mountain Rose Herbs Has to say about why it is so amazing:
"Bentonite is very unusual in the fact that once it becomes hydrated, the electrical and molecular components of the clay rapidly change and produce an "electrical charge". To state it another way… Bentonite is a swelling clay. When it becomes mixed with water it rapidly swells open like a highly porous sponge."
So why is this property so important? When the clay swells and opens up it draws out dirt and toxins from your skin.
Isn't that awesome? Can you see now why this is one of my favorite ingredients?
Bentonite clay also has other great uses internally, orally, and it has even been shown to kill MRSA! But that is a whole other post.
What should you look for when buying Bentonite clay?
"A good quality Bentonite should be a grey/cream color and anything bordering "pure white" is suspect. It has a very fine, velveteen feel and is odorless and non-staining."
Another thing to look for is the type of Bentonite clay. There are two types of Bentonite clay. Sodium Bentonite or Calcium Bentonite. You want to get Sodium Bentonite for skin care applications since it has the best detox properties (meaning it will draw out all the nasties from your skin).
You also need to check the way it is mined. The mining process should not use any metal but stainless steel as this will take away some of the electrical charge of the clay making it less effective.
I get my Bentonite clay from Mountain Rose Herbs. They are a wonderful company willing to answer any questions you might have. Their Bentonite clay is NSF certified. It also mined in the USA from Wyoming and I love supporting home grown jobs and businesses!
What Else Goes Into The Face Mask?
While you can (and I do) use the clay all by itself. It is wonderful to mix in herbs that help your skin! So here is what herbs to use in this DIY Bentonite Clay and Herb Face Mask.
Herbs For Acne Prone Skin
Burdock Root- Stimulate blood flow and eliminate toxins.
Echinacea- Prevents break down of hyaluronan, antioxidant, and hydrating.
Nettle- Anti-inflammatory, antioxidant, anti-bacterial, and astringent.
Plantain- Antibacterial, anti-inflammatory.
Witch Hazel- Astringent and soothing.
Lavender- Anti-inflammatory, anti-microbial, and helps promote skin regeneration
Herbs For Dry/Mature Skin
Chamomile- Emollient, anti-inflammatory, soothes skin.
Lavender- Anti-inflammatory, anti-microbial, and helps promote skin regeneration
Fennel- Full of vitamins, minerals, and antioxidant, it helps tone skin, balance oils, and reduce wrinkles.
Helichrysum- Reduce scarring, minimize wrinkles, calm inflammation, and promote cell regeneration
Hibiscus- Emollient, firms the skin.
Lady's Mantle- Soothes and firms skin.
Rose Petals- Cleansing, astringent, toning, moisture retaining, stimulating and soothing effect.
Now That You Have Some Ingredient Ideas
Lets Make a Mask!
Use a spice or coffee grinder, or mortar and pestle to finely grind up your choice of herbs. Enough to make 2-3 tablespoons of ground herbs.
Combine 1/4 cup of Bentonite clay with 2-3 tables spoons of ground herb mixture.
Store in an air tight container.
NOTE: Do not use any metal besides stainless steel when mixing the clay and herbs together.
To Use: Mix 1/2-1 tablespoon of the clay and herb mixture with enough water to form a thin paste. Apply all over face and let sit until almost dry.
Do not let the mask dry out completely as this will begin to dry out your skin too much!
Don't feel like making your own face mask or don't have the time? Check out these two face masks for sale, one is for Acne and the other is for Dry/Mature Skin.
I Get All My Ingredients From