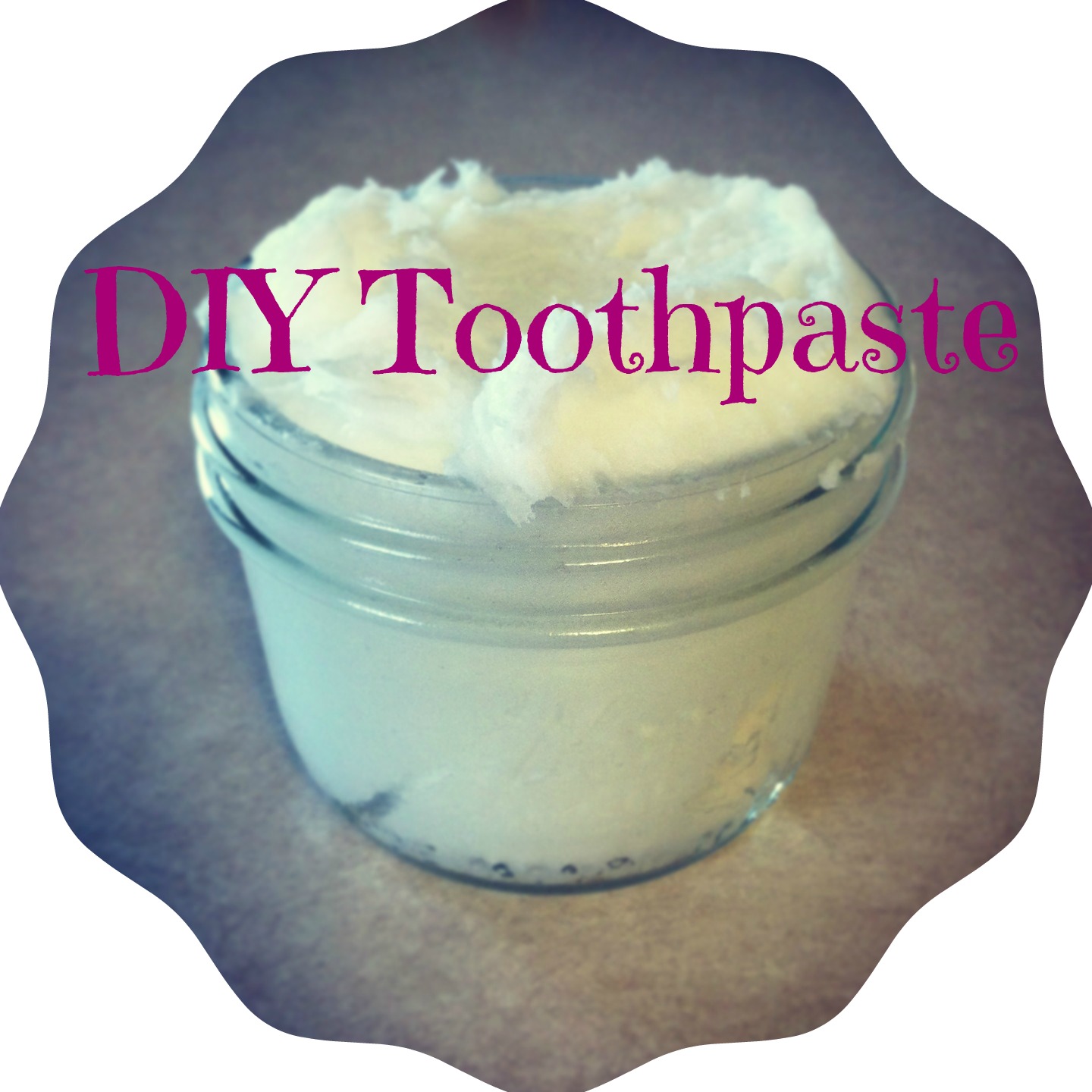 So today we are going to talk about a simple DIY toothpaste recipe. Generic store bought toothpaste has many toxins in it. I encourage all of you to go research each ingredient that is put into your toothpaste and see for yourself what it is you are putting into your mouth and body.
Many toothpastes are also very abrasive and actually damage your teeth.  Look to see how abrasive your toothpaste is here.
Have you ever read the toothpaste warning saying that if it is ingested to contact a poison control center? Ever wonder why that was there? It is there because of fluoride. Fluoride is actually a poison and if ingested it can make you severely sick and even kill. One tube of toothpaste has enough fluoride in it to kill a child weighing less than 66 pounds (30kg). Yet they make it in those yummy flavors like bubblegum and berry that make kids just want to eat it. Read more about the dangers of fluoride here.
There is also lots of doubt as to the effectiveness of fluoride read more about it here.
Now that we've talked about why I personally don't like toothpaste lets talk about a simple recipe to make toothpaste at home.
What You Need
1/2 cup coconut oil
3 tablespoons baking soda
20 drops peppermint essential oil
Stevia to sweeten to taste if wanted
Instructions
Mix all the ingredients together. You can melt the coconut oil some in the microwave or on a double boiler if needed, it does not need to be liquid just soft and easily stirred. Then store it in a small jar and put a small amount on your toothbrush. I use a small silver spoon to scoop out my toothpaste. Since silver is antibacterial I don't have to worry about adding bad bacteria to my toothpaste.
I am working on making another toothpaste with a few more ingredients but when I get it right, I will be sure and share it.