This is part 2 of Have a Happy Period. The first part was all about Menstrual Cups and Cloth Pads. So be sure to go and check it out!
For me one of the worst parts of having my period is the cramping, as I mentioned in part 1, my cramps were worse than my labor pain. Go figure! Some people used to tell me there could be other reasons for my bad cramps, so I decided to thoroughly research everything I possibly could, from the likes of asking professionals "what is uterine fibroid embolization" to looking into different causes within my health or menstrual cycle. Switching over to the cup helped tremendously but I was still having some major cramping issues. So I've had to make some other changes in my diet and lifestyle to help support my cramp pain.
Natural Cramp Support
Hydrate! I cannot tell you how important this is not only for cramps but for everyday. It also helps get rid of the bloating while you are on your period!
Red Raspberry Leaf– This is an amazing herb great for PMS and Cramps. I usually take it in hot tea form because I feel like the warmth from the tea also helps soothe my cramps. It is available in pill form as well though.
Chamomile Tea– This helps support cramping and irritability! Which is great for me as I can get rather irritable on my period.
Magnesium is another great supplement to help with cramps. Personally, I like to use magnesium oil on my skin, but there are lots of different ways in which you can get magnesium into your system. Ancient Minerals are one of the best retailers for magnesium oil and supplements.
Chiropractic Care- I am so incredibly lucky to have a mother who is a chiropractor. I swear I feel like a different person after she gets done adjusting me. During Shark Week, I have her adjust me at least 3 times and the change in cramp pain is immediate after each adjustment.
Dragon Time Essential Oil Blend- I love this oil I slather it all over my belly during that time of the month to help support menstrual cramping. It has Marjoram and Lavender which can help relax tense muscles
EndoFlex Essential Oil Blend- Geranium Oil Helps support circulatory system, Chamomile helps support cramp pain and irritable emotions.
Exercise- Exercise can help cramps because it releases beta-endorphins, which are internal opioids (so you pretty much have your own human morphine factory, isn't the body awesome?). These beta-endorphins also help the body get rid of prostaglandins faster. Prostaglandins are released during menstruation and can cause muscle contraction.
CBD Oils – Yes, they may be a controversial choice for some, but CBD supplements like quicksilver cbd oil can be extremely helpful for many people looking to control the pain of cramps without resorting to standard medication options. They're extracted from the plant directly, and usually have a low THC count so you don't have to worry about an accidental high.
Natural PMS Support
Diet- This can make a huge impact on PMS symptoms.

It is best to avoid as many man-made processed foods as possible. Especially foods containing poly-unsaturated omega 6 fats.
Eat foods high in calcium like almonds, beans, and dark leafy vegetables.
I also try and steer clear of inflammatory foods like grains and dairy during my menstruation.

Fermented Cod Liver Oil- This contains many of the pieces to build hormones such as vitamins D, A, and K. It is also full of omega-3's and other healthy fats.
Natural Progesterone- This can help support hormone balance. I like to use Young Living's Progessence Plus serum.
Antioxidants- "Increased oxidative stress and reduced antioxidant capacity may occur in PMS. It can be speculated that the imbalance of oxidant/antioxidant systems may be a cause or the consequence of the various stress symptoms in PMS." – ncbi.nlm.nih.gov
Gelatin– A great source of calcium and magnesium. It also helps with digestion (huge problem for me during that time of the month) and inflammation.
Maca– Has been traditionally used to help support hormone production and increased libido *wink, wink*! It also contains minerals and essential fatty acids.
Chasteberry (vitex angus castus)- There have been multiple studies on chasteberry not just for PMS support but for all female health issues such as fertility and PCOS. It comes in a few forms extract, powder, and in these awesome Women's Balance Capsules (at bottom of page) that contains a few other herbs to help as well!
EndoFlex Essential Oil Blend- Oils in this blend help support circulation, hormone production, glandular function, metabolism, endocrine system, and the digestive system. (this might be my favorite Young Living Blend ever!) Some women find that doing research into their own home remedies could shed light on different alternative treatments that might help manage the pain that comes with their menstrual cycles a little better. They do this by doing research into studies about natural remedies and capsules – similar to those from somewhere like https://www.capsulesupplies.com/gelatin-size-00 – to create their own herbal remedies.
Dragon Time Essential Oil Blend- Oils in this blend help support mood changes and digestive upset.
The essential oils I am talking about in this post are Young Living Essential Oils you can find out more about them here and how to save 24% on all your oily purchases.
Looking for More Information on Women's Health?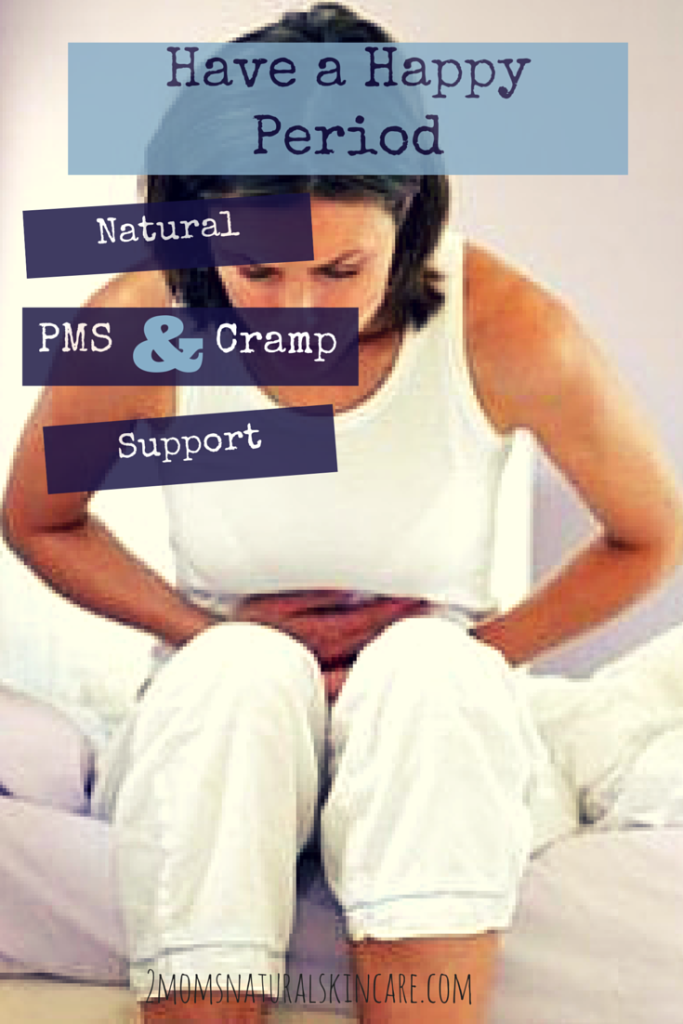 Sources
http://umm.edu/health/medical/altmed/condition/menstrual-pain
http://www.nycouncil.com/templates20/article/1736.html
http://www.webmd.com/women/news/20050107/chamomile-tea-may-fight-colds-menstrual-cramps
http://www.ncbi.nlm.nih.gov/pmc/articles/PMC2995283/
http://www.webmd.com/vitamins-supplements/ingredientmono-309-red%20raspberry.aspx?activeingredientid=309&activeingredientname=red%20raspberry
http://www.med.nyu.edu/content?ChunkIID=21602