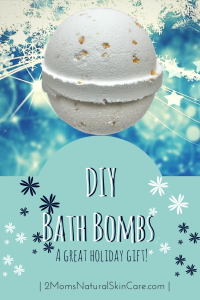 Fall and cool weather are here, finally! I spend lots of my time working outside with horses and when I get home I am pretty much a big ole' Kayla-sicle! My favorite way to warm up after a cold day is to take a nice long, hot bath. I know I'm not the only one, I am sure many of you ladies and even some of you men are right there with me!
Now, one thing that makes a bath super special is a nice fizzing bath bomb (and a bottle of wine) that release all kinds of wonderful smelling skin softening ingredients into the bath. If you go to the store you can expect to shell out $5-$8 for just 1 bath bomb. For that amount you can make a whole slew of bath bombs at home! On top of that you can cut out all the nasty chemicals that are in most store bought bath bombs.
However, if you have sore muscles after a strenuous workout, this DIY may not be suitable for you. As a result, you might want to try cbd bath bombs canada, which can promote relaxation, alleviate pain, relieve tension, and reduce inflammation. Lavender essential oil and CBD can also help with sleep, which is essential for muscle repair. Besides, bath bombs can also make an excellent gift!
Anyway, here is my favorite bath bomb recipe.
Bath Bombs:
To Make this Bath Bomb recipe you will need:
Combine all the dry ingredients and mix thoroughly.
Add in Cocoa Butter and Essential oils. Mix well.
Take a handful and squeeze hard if the mixture holds together you are ready to mold it.
If not lightly mist with witch hazel until it stick together and at any time while molding the bath bombs if the mixture becomes too dry.
To mold I usually like to get a cute seasonal silicone mold like a big snowflake or Christmas tree. Take enough of the mixture to fill the mold and pack it down firmly and let sit 2 hours. Then gently flip it over and unmold. Lay on a soft dry surface until the bath bomb has dried (I like to wait 24 hours).
To make your bath bombs a little more fun you can sprinkle dried herbs and flowers into the mold before packing in your bath bomb mixture. You can also color your bath bombs; learn how to do that here.
To find out more about essential oils and how you can save 24% off your essential oil purchases go here.