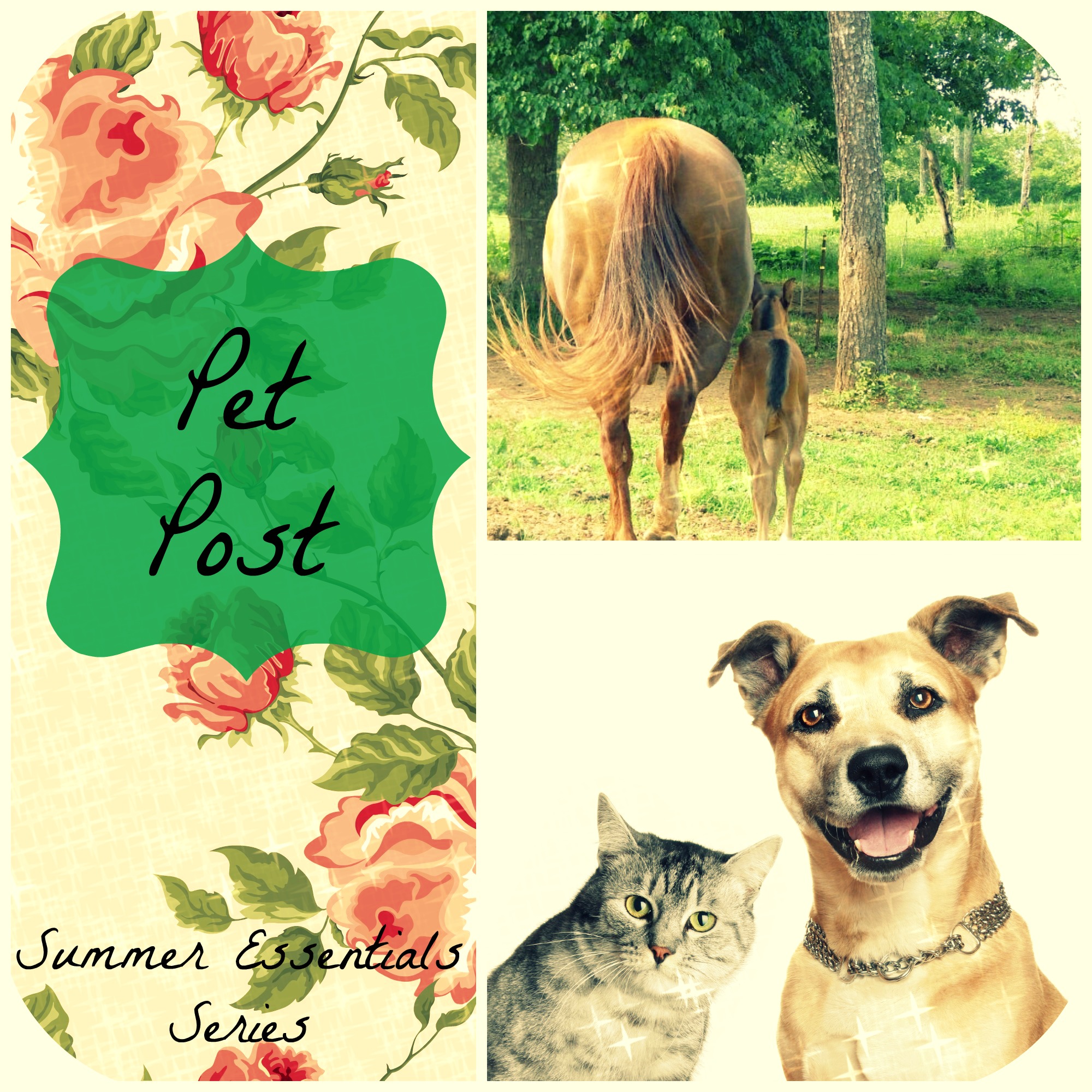 I love any and all animals. My house is full of them, 3 dogs, 4 cats, and a horse. Okay, the horse doesn't stay in the house but I would totally let her if she could.
Now that it is hot outside (happy dance) those lovely little pests are out. Fleas, ticks, mosquitoes, and flies lots and lots of flies. I think the flies may be the worst. Now I know many of you are probably thinking 'what flies the worst?' Well if you have never had a horse then you will probably not know all the flies of the biting stinging variety. There are horse flies, and deer flies. Then there are bot flies and sweat bees (not a fly I know). I could keep going on but I will stop here. Needless to stay anything with wings is pretty much guaranteed to be on my S list. I don't know anyone who likes pests? They can just cause a lot of trouble by entering your house and finding accommodation on your plants and your food. My friend seems to have a really bad time with them and has tried everything in the book to try and get rid of them. It was only recently that she decided to get in touch with this Nebraska Terminx company in her area who were finally able to get rid of them for her. And the good news is that she hasn't seen them since. Luckily, it hasn't got this far with me yet, but I have to say, I wish they would hurry up and leave.
If you are like me you have a problem using all those nasty chemical flea and tick repellents and fly sprays. Because really if it is dangerous to get on your own skin why would you want to be putting it on your pets (which are pretty much like family/kids)?
The number one thing to do with an animal that is infested with pests, especially fleas, is to check their nutrition and health. Pests do not thrive on healthy pets, sure they may have the occasional flea or tick but they will not be covered in them. I recommend talking to both your vet and a certified animal nutritionist to build a healthy diet for your pet.
Now if you are just looking for something you can buy and use on your pets I love Only Natural Pet products I love their diaotomaceous earth product and cedar spray.
Now for a few DIY pet spray recipes.
For Dogs and Horses
32 oz Witch Hazel
15 drops Lavender EO
15 drops Citronella EO
15 Drops Lemongrass EO
15 Drops Peppermint EO
15 Drops Geranium EO
Mix it all up in a spray bottle and mist your pets with this mixture once every couple of days.
For Cats
When using essential oils on cats please watch for any changes in their behavior and stop use immediately if something changes.
14 oz Witch Hazel
5 Drops Lavender EO
5 Drops Geranium EO
5 Drops Rosemary EO
5 Drops Cedar Wood EO
Mix all this up and mist your cat only when necessary.
Be sure and get good quality essential oils. I get mine from Young Living You can find out more about them here and how to save 24% on all your oily purchases.
If you try out one of these sprays let me know how it works for you!
Do you have any insect repelling tricks that you use on your pets?
Watch out for my next Summer Essentials post, bug spray for humans & a giveaway! Also coming soon will be my soap recipe series! Let me know if there are any soap recipes you would really like to have.