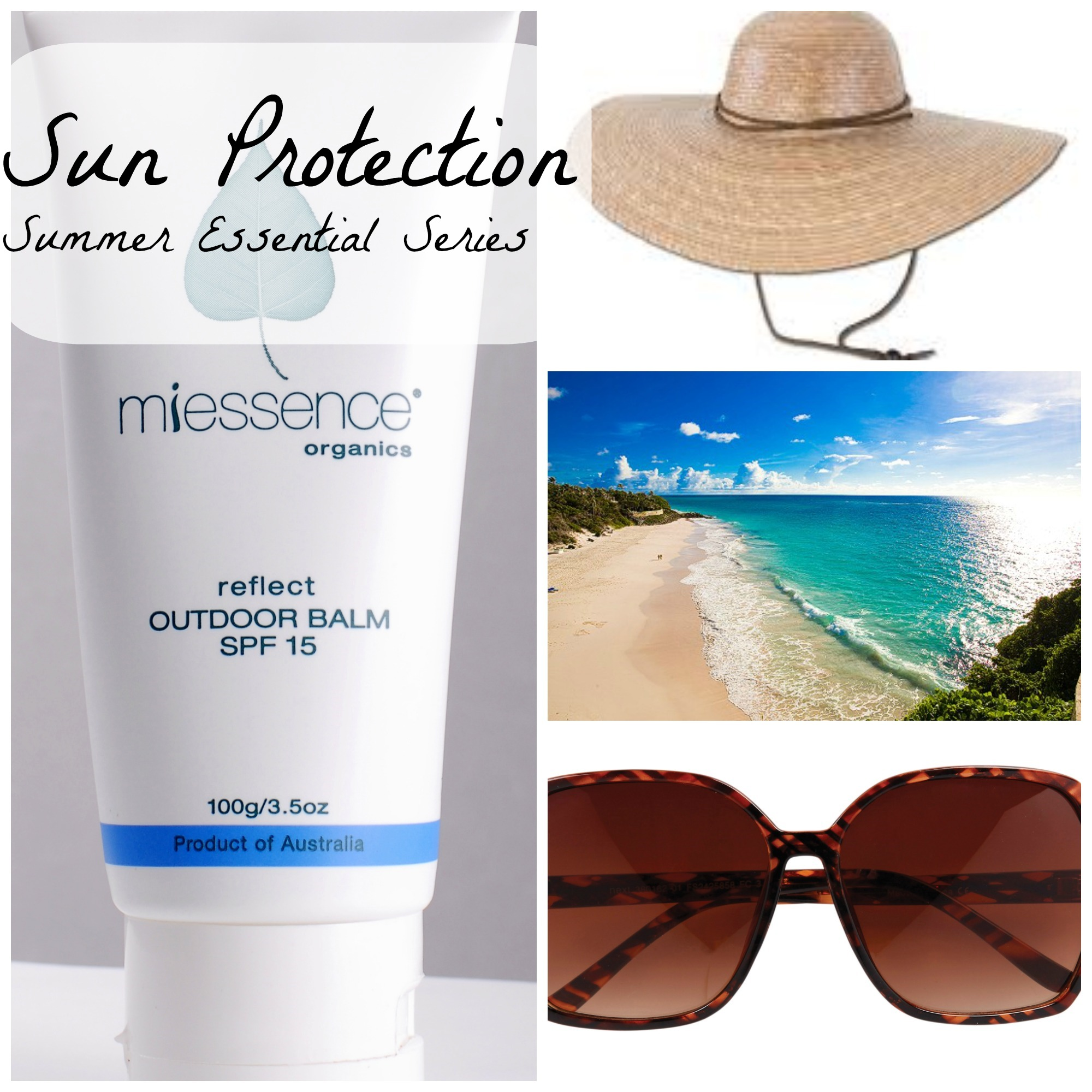 Protecting your skin from the sun is very important. The sun can damage and prematurely age your skin as well as cause cancer. It is important to not only wear sunscreen but protective clothing and gear like hats and glasses.
Picking sunscreen can be hard, especially since so many of them are full of harsh chemicals. So what are the best and most natural options available for sun protection?
Badger Balm– This is one of my all time favorites. They use non-nano particle zinc oxide and have SPF's ranging from 15 to 35. They even have a bug repellent sun screen!
Miessence– This is a great sunscreen with a lower SPF at 15 (third parties rated it at 29.5 though). It uses at least 70% certified organic ingredients and the rest are naturally produced minerals it contains no synthetic chemicals or GMO's.
Green Beaver- Here is another certified organic sunscreen. They have a face, and spray version available!
Be sure and get a good pair of sunglasses, here is what the EWG's Sun Safety Campaign has to say about how to pick the best sunglasses.
Buy a good pair of general-purpose medium to dark sunglasses with large lenses and wraparound design. UV can enter the eyes from the side. As well, light shining from a source behind the head can be reflected off the inner surface of sunglasses and into the eyes, making the shape of the curved sunglasses particularly important (Behar-Cohen 2014). Daily-use outdoor sunglasses should block 60 to 92 percent of visible light and UVA rays and 95 to 99 percent of UVB rays.
Wear sunglasses from morning to night.
Wear a wide-brimmed hat or visor and avoid bright midday sunlight.
Don't wear lightly-tinted "cosmetic" sunglasses when outdoors. They do not protect the eyes sufficiently.
Don't wear sunglasses made for prolonged sun exposure for driving because they are deeply tinted and can block up to 97 percent of visible light, 98.5 percent of UVA rays and at least 99 percent of UVB rays. Overly dark lenses interfere with the driver's view of traffic signs and signals.
Have fun and be safe in the sun!
Look out for the next part of our Summer Essentials Series "DIY Sunburn Spray".