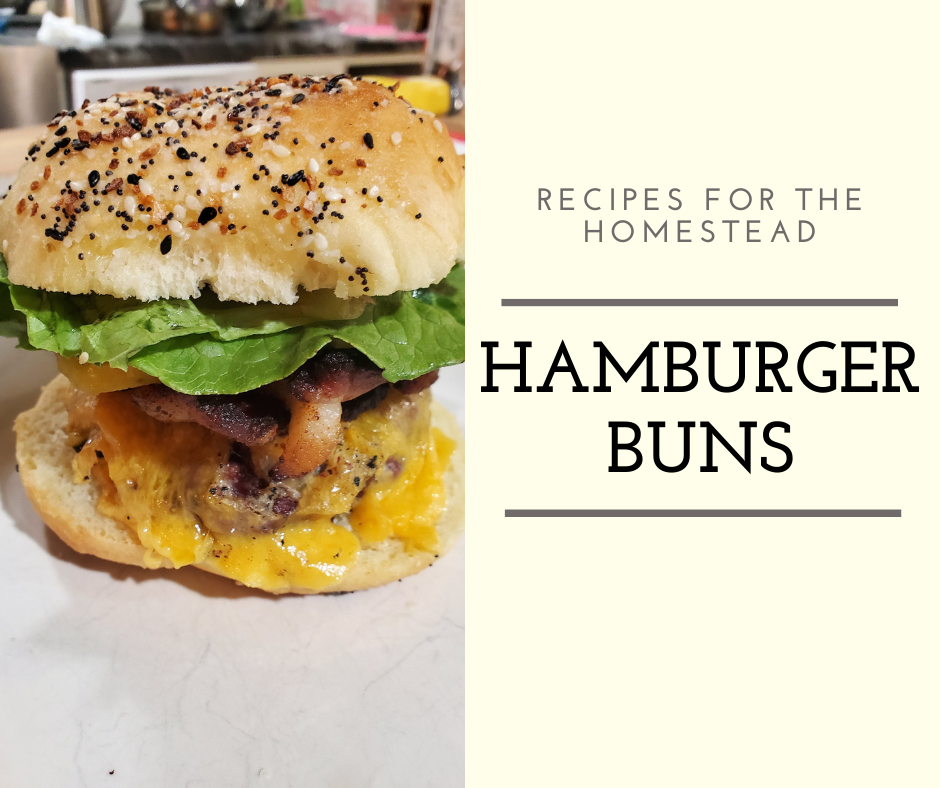 After making my own bread for so long I have gotten to where I can't stand the packaged taste of most pre-made buns, so I decided to start making my own! This recipe makes giant, soft, fluffy, and delicious hamburger buns.
For The Buns:
3/4 to 1 cup warm water
3 tablespoons melted butter
1 egg
3 1/2 cups Flour
1/4 cup maple syrup (or sweetener of choice)
1 teaspoons salt
1 tablespoon yeast
2 tablespoons melted butter for topping
Mix and knead all of the dough ingredients until you have a smooth dough that is not sticky.
Let rise until doubled in size, usually 1-2 hours.
Deflate the dough and divide into 8 pieces.
Form pieces into balls and the squish into discs 3-4 inches wide.
Place dough discs onto a parchment lined baking sheet and let rise for an hour.
Preheat oven to 375
Brush the tops of the buns with butter and sprinkle topping over if you want one.
Bake 15-20 minutes until tops are golden brown.
For the Everything Bagel Toping
2 parts poppy seeds
2 parts sesame seeds (black or white)
1 part minced dried garlic
1 part minced dried onion
salt to taste
Combine all the ingredients in a jar and sprinkle on top of everything!